Second phase of EU-supported Grant Competition has been announced in Akhalkalaki
2018-07-03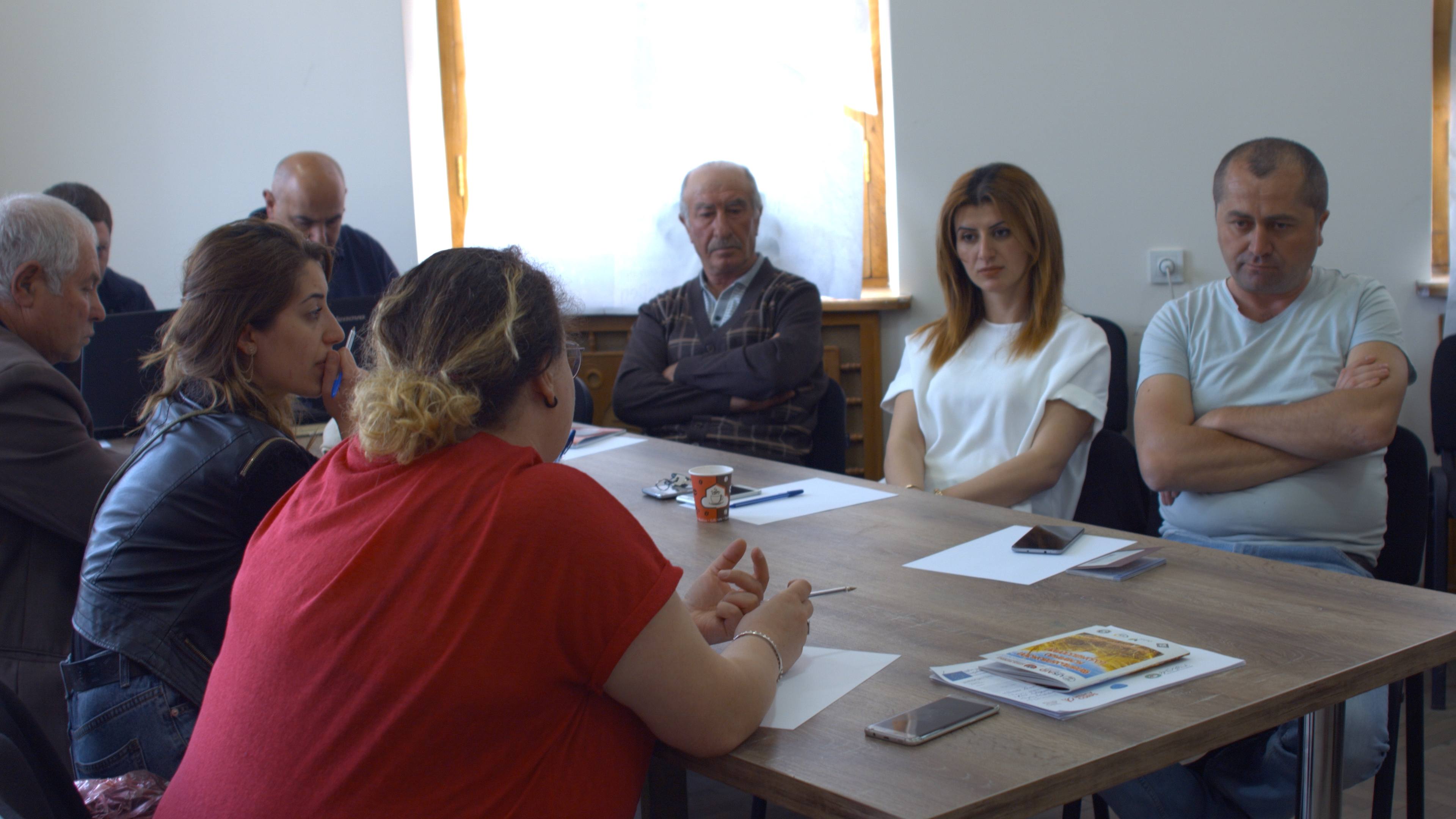 Akhalkalaki Local Action Group (LAG) announces second phase of grant competition for the approved applicants to submit their complete application forms during the period of 18 June to 20 July of 2018. Within the framework of the project, training courses and consultations were developed regarding submission of the full application form. For the transparency and accountability of the process the trainings on the confidentiality and personal data protection were delivered for LAG members by project partner from West Cork Development Partnership (WCDP) Ireland.  "It is essential to protect confidential information including public involvement and engagement, through transparent competition and fare implementation principles." - Ian Dempsay, WCDP.
Furthermore, the applicants and interested parties are wellcome to receive additional consultations and attend open door meetings, announced at the www.akhalkalakilag.ge.
The purpose of the grant competition is to fund successful sub-projects and support sustainable development of the Akhalkalaki municipality. The goal of the grant program is to support sustainable development of sub-projects in Akhalkalaki municipality through grant financing. These agricultural and non-agricultural sub-projects should provide economic, social and cultural benefits to the population and communities of Akhalkalaki, businesses and local organizations. All funded sub-projects should be in compliance with at least one priority of the Akhalkalaki Local Development Strategy (LDS) developed by LAG.
Detailed information regarding the grant competition is available on the following link:
http://akhalkalakilag.ge/development-strategy/
Or don't hesitate to contact us by email:
applications@akhalkalakilag.ge
The Project "Promoting a New Rural Development Approach in Akhalkalaki" is implemented by the Georgian Institute of Public Affairs and Georgian Rural Development Department (GRDD/GIPA). Project partners are Mercy Corps, ELVA and West Cork Development Partnership. Project is financed in the framework of European Neighbourhood Programme for Agriculture and Rural Development (ENPARD).