Members of Association of Local Action Groups of Georgia participated in Conference of the European Leader Association of Rural Development in Portugal
2018-10-12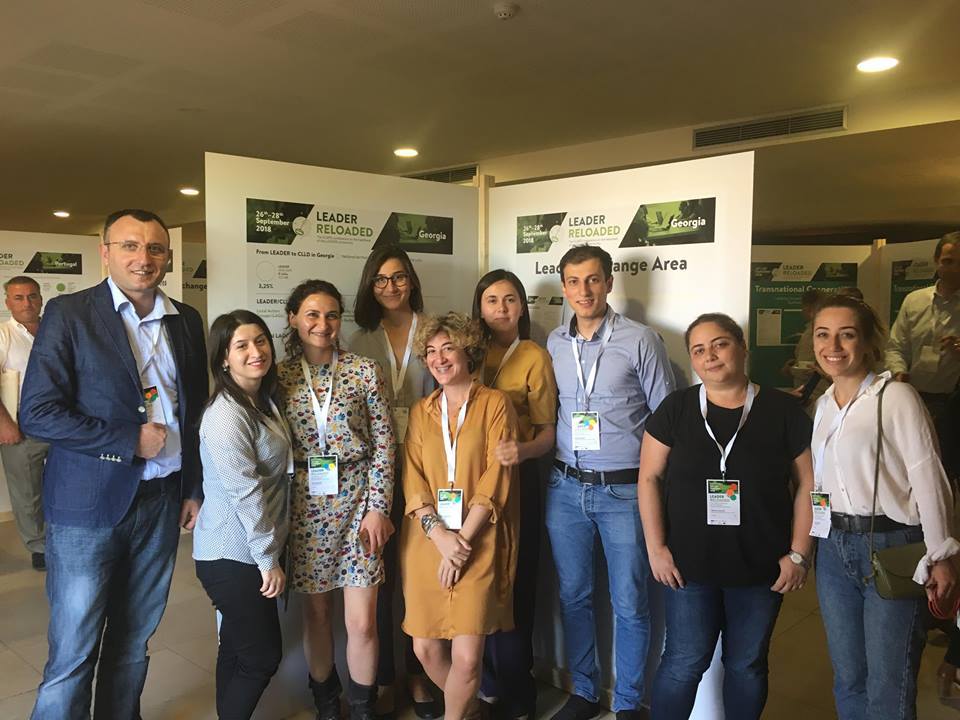 On 26-28 September 2018, European LEADER Association for Rural Development (ELARD) in cooperation with European Leader Associations organized The LEADER RELOADED Conference, which took place in Evora, Portugal.

More than 300 participants from all over the world attended the conference. Attendees discussed concept of the Community Led Local Development (CLLD), the importance of smart villages, the capacity of LAGs to cooperative more actively, and the array of other interesting rural development topics.

The conference was attended by the members of the Georgian Association of LAGs (GALAG) from Borjomi, Lagodekhi, Kazbegi, Akhalkalaki, Khulo, Keda, Tetritskaro and Dedoplistkaro. The participants took part in the study tours hosted by Portuguese LAGs.

The conference was opened by the welcome speech of Maria Joao Botelho, President of ELARD and Minha Terra Federation. President's speech was followed by other stakeholders' talks, they discussed the importance of Local Action Groups and their future development.

Special Attention of the conference went to Georgia. Speakers expressed their expectations that Georgia would come closer to EU and LEADER/CLLD approach will be fostered.

Conference was very interesting and dynamic. To the members of GALAG it was a right place and right time to build future networks and new relationships with participants.

Georgian Association of Local Action Groups (GALAG) is EU Supported platform which unites eight local action groups created within ENPARD Programme from the municipalities Borjomi, Lagodekhi, Kazbegi, Dedoplistskaro, Tetritskaro, Akhalkalaki, Keda and Khulo.

The European Union is supporting agriculture and rural development in Georgia through ENPARD Programme. Programme has been implementing since 2013 and its total budget is 179.50 million Euro. The main aim of ENPARD is to reduce rural poverty in Georgia. Priority of the first phase of Programme was to promote agricultural development and the main purpose of second and third phases is to create new opportunities for rural households to achieve economic development, but not only in the agricultural sector, but in general.