Akhalkalki Local Action Group participated in the Europe Day celebration
2019-05-20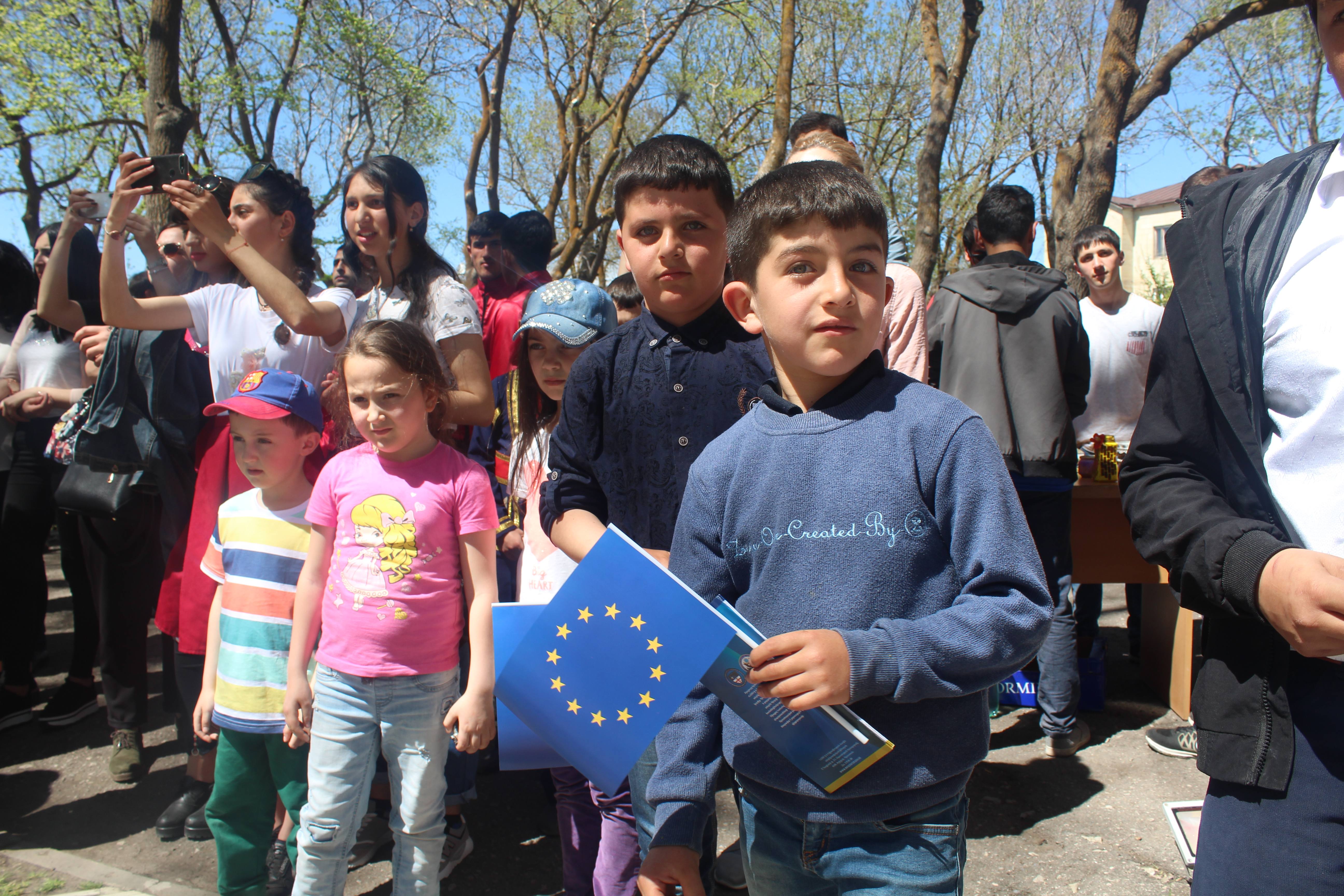 16th May 2019, Akhalkalaki.
Multi-ethnical program, sweets and snacks for children, tasting of local products and various entertainment activities were waiting for the population in the central park of Akhalkalaki, where the European Day was celebrated. EU's partner organization and implementer of ENPARD's rural development project in Akhalkalaki, Georgian Institute of Public Affairs (GIPA) together with Akhalkalaki Local action Group (LAG) took park in the event dedicated to this day.
The main organizer of the event was the Information Center for NATO and EU, which together with the Akhalkalaki LAG and other EU partners provided another interesting and joyful day for the local population. Representatives of public, private sectors and non-governmental organizations were invited at the celebration. During the day, the guests learned more about EU programs and sub-grant projects financed by EU.
It was a pleasant day especially for children, as many sweets, interesting brochures, balloons and flags with European symbols were distributed among them.
"It is very important to have such events in Akhalkalaki. Children are extremely happy. Moreover, we have had a nice opportunity to have a good time with our families and learn more about European values."
– mentioned member of the Local Action Group, Tamaz Karapetyan.
The Project "Promoting a New Rural Development Approach in Akhalkalaki" is implemented by the Georgian Institute of Public Affairs and Development of Rural Development and Vocational Education (DRDVE/GIPA). Project partners are Mercy Corps, ELVA and West Cork Development Partnership (WCDP). Project is financed in the framework of European Neighborhood Programme for Agriculture and Rural Development (ENPARD).
The European Union is supporting agriculture and rural development in Georgia through ENPARD Programme. Implemented since 2013 the main goal of ENPARD is to reduce rural poverty in the country. For more information please visit
www.enpard.ge