EU-supported rural development project is launched in Akhalkalaki
2017-11-10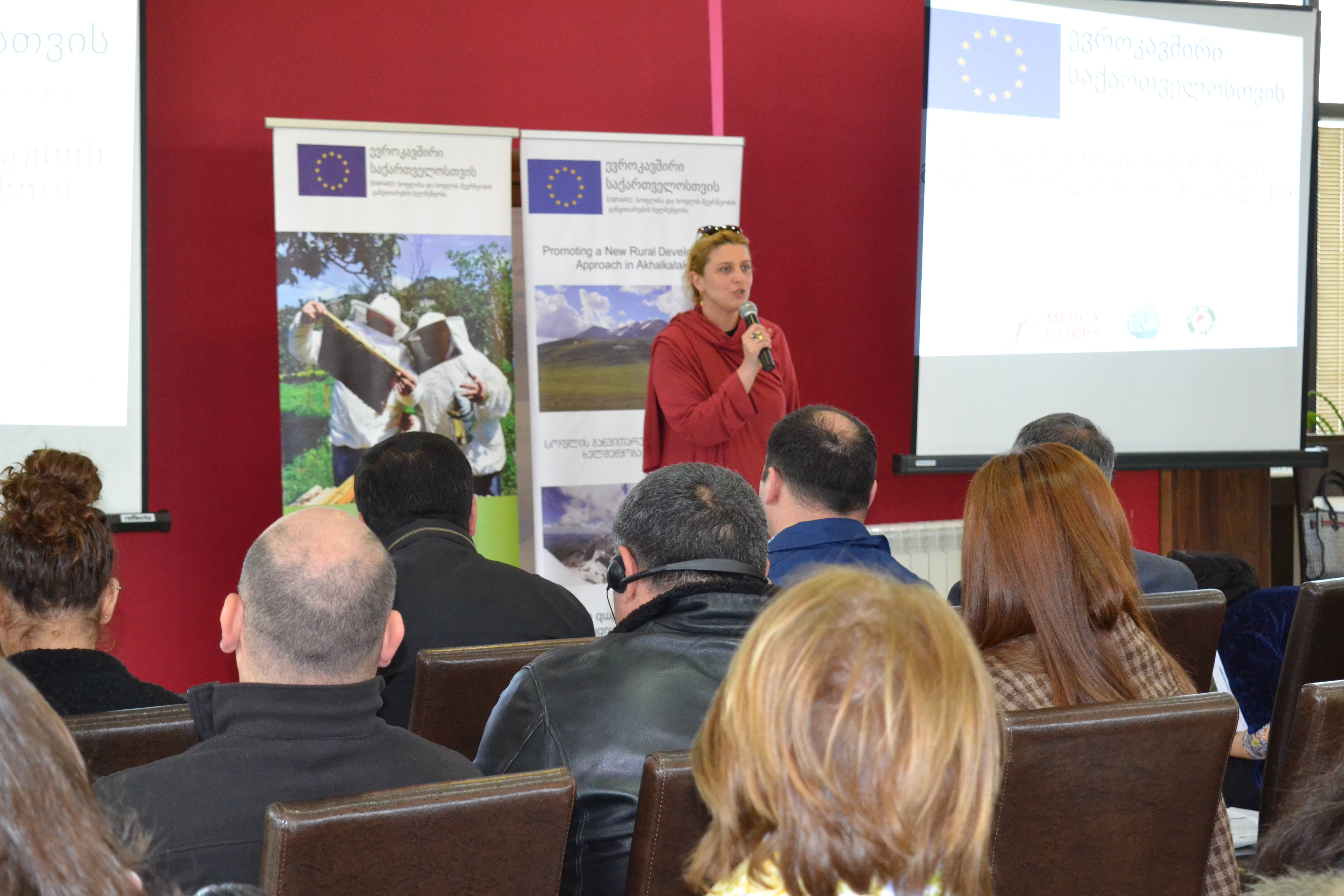 Rural development has an important role to play in the sustainable development of Georgia. The key to boosting employment and improving living conditions in rural areas is diversifying the economy and moving away from an over-reliance on agriculture.

The European Union is supporting rural development in Georgia through its ENPARD Programme. The support is grounded on the best European practices in the field and involves improving livelihoods of rural communities through creating economic opportunities and promoting local public-private partnerships.

On 19th of April, EU launched a new rural development project in Akhalkalaki in partnership with Georgian Rural Development Department of Georgian Institute of Public Affairs (GRDD of GIPA). The EU-funded project "Promoting a New Rural Development Approach in Akhalkalaki" aims at promoting a bottom-up, inclusive rural development approach in Akhalkalaki that fully engages all communities in the municipality, and specifically women and youth.

The project follows the earlier EU-supported rural development actions under ENPARD in Borjomi, Lagodekhi and Kazbegi municipalities. This year, EU launches rural development projects in five new municipalities including Akhalkalaki, also Tetritskaro, Dedoplistkaro, Keda and Khulo.

At the launching event, opening speeches were delivered by Ekaterine Zviadadze, Head of Policy-Analysis Department, Ministry of Agriculture of Georgia, Alvaro Ortega Aparicio, Attaché, Programme Manager for Environment and Rural Development, EU Delegation to Georgia, Nana Kashakashvili, Head of Georgian Rural Development Department of GIPA, ENPARD implementing partner organization, and representatives of local government.

Representatives of the Delegation of the European Union to Georgia, Ministry of Agriculture, Akhalkalaki local authority, private and civil society sectors attended the event. Members of the Akhalkalaki community, potential beneficiaries of the project also took part.

"Under the ENPARD program, the European Union supports rural and agricultural development in different regions of Georgia. This project will create new social and economic opportunities in Akhalkalaki municipality, and through the European LEADER approach, community members, public and private sector representatives will be actually engaged in their area development processes." – Stated Alvaro Ortega Aparicio, Attaché, Programme Manager for Environment and Rural Development, EU Delegation to Georgia.

According to Head of GRDD of GIPA Nana Kashakashvili, GIPA will facilitate Akhalkalaki communities to build a better future for themselves. "Akhalkalaki is interesting and important municipality. Accordingly, we look forward to be engaging in exciting activities in this area. This program will support the locals to contribute to the development of Akhalkalaki" – said Mrs. Kashakashvili.