Study visit of Akhalkalaki Local Action Group to Ireland
2017-11-30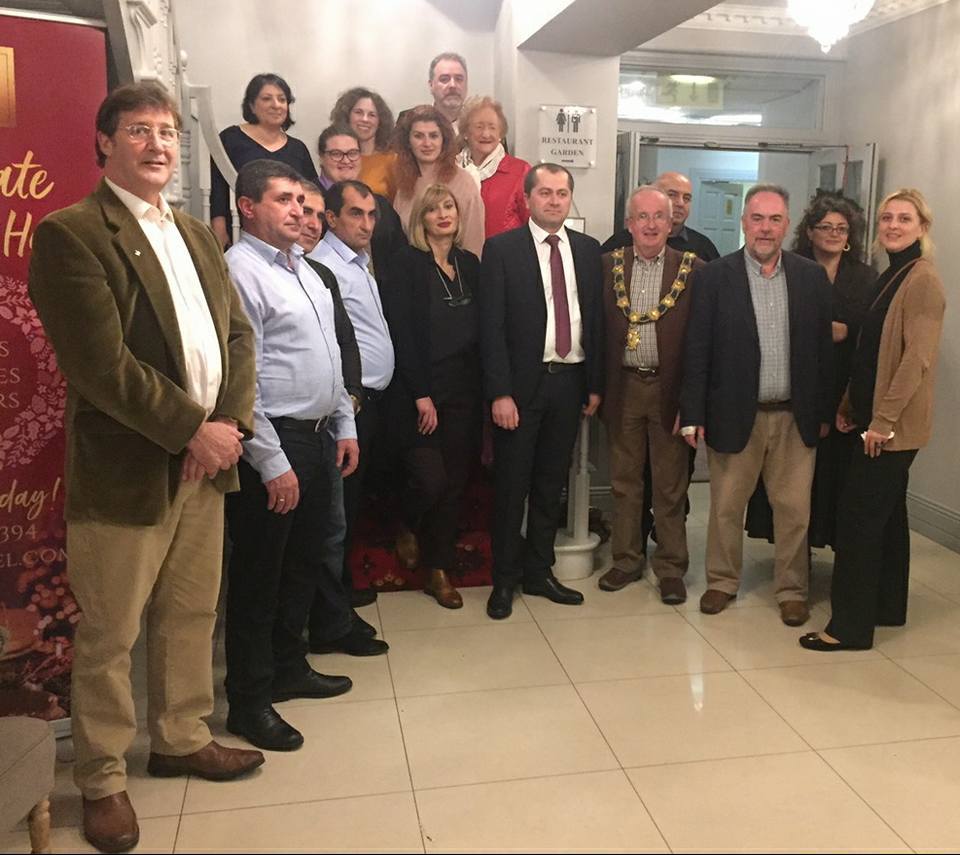 Members of Akhalkalaki Local Action Group (LAG) participated in a study visit to Ireland, West Cork region on the 18-26
th
of November. The visit aimed to let the participants exchange LEADER project experience and provide them with information about the challenges faced during project implementation. The visit also intended to introduce the participants with the structure of LAG, principles of its work and means to seek additional funds in order to ensure sustainability of LAG. Ireland has 25 years of experience in this regard.
In the framework of the visit, members of the LAG observed projects that have been implemented under the LEADER approach in Ireland. This included visiting  in community centers, touristic attractions and  cooperatives producing dairy and pork. LEADER funded social, community and recreative projects were introduced by West Cork Development Partnership (WCDP).
Akhalkalaki LAG members met representatives of the Parliament of Ireland and discussed various projects related to rural development and importance of the LEADER program from 1990th. Importance of area based approach in local development and integrated multi-sectoral actions were main discussion points at the meeting with EC representatives in Ireland.
"This study visit is very important as it enables us to introduce ourselves to those innovative ideas that have been implemented for development of these sectors in West Cork for 25 years. We are impressed with cooperation between public and private sectors and how they are involved on voluntary basis in regional development" – stated Nana Kashakashvili, Head of Rural Development Department of GIPA.
"We had a chance to have a look on LEADER supported- walking trails, Mizen visitor center and Courtmacsherry community center, that now represents one of the main tourist driven actions in the rural areas. Meeting with the mayor of Clonakilty was also important,  we were introduced to the town and rural development plans" – said Makhare Matsukatovi, chair of Akhalkalaki LAG.
Study visit was conducted with the support of EU, in the framework of the ENPARD project "Promoting a New Rural Development Approach in Akhalkalaki", implemented by Georgian Institute of Public Affairs (GIPA) in partnership with Mercy Corps, Elva Community Engagement and West Cork Development Partnership.